Horsemen acquire Derrick Henry in blockbuster trade
A likely multiweek absence for D'Andre Swift after a shoulder sprain as well as the imminent demise of Antonio Gibson d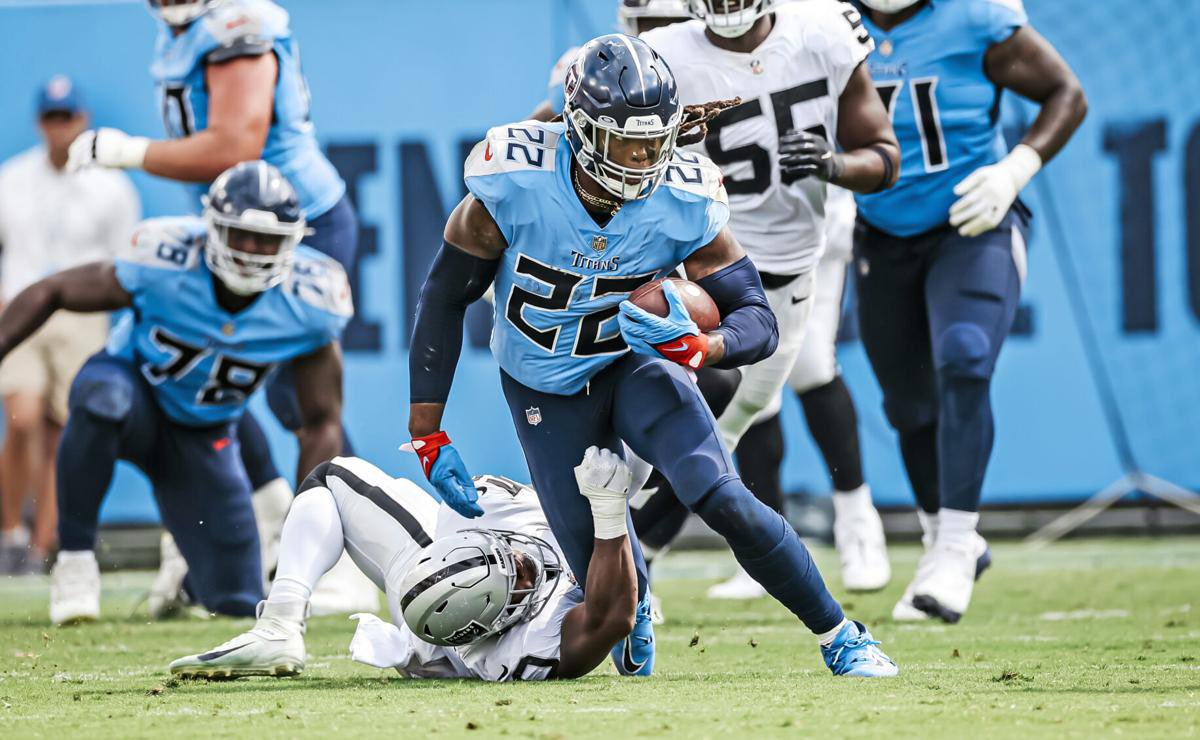 ue to Brian Robinson had the Horsemen banging the phones in search of help in the running back room. For the most part, no one responded. They only rejected without counter.
Management was sitting at a bar recounting his failed attempts to acquire a running back and noting that no one would even consider draft picks in exchange (they had made a few offers of a 2nd round pick for much lesser players) – The Nosebleeds saw an opportunity and offered up Derrick Henry for a 1st round pick unsolicited. And so it was done, Derrick Henry and a 2023 10th round pick for Craig Reynolds and a 2023 1st round pick.
And so, Derrick Henry, once a Horseman before being shipped off to the Drunken Aces who them shipped him off to 3rd and Unpredictable before he then shipped him off to the Nosebleeds, now finds himself back home. Despite his history with the team, he has no starts and found himself buried previously behind an extremely deep championship roster.
Now he finds himself the bellcow for the resurgent Horsemen.