Fitzmagical playoff run brings championship back home to Horsemen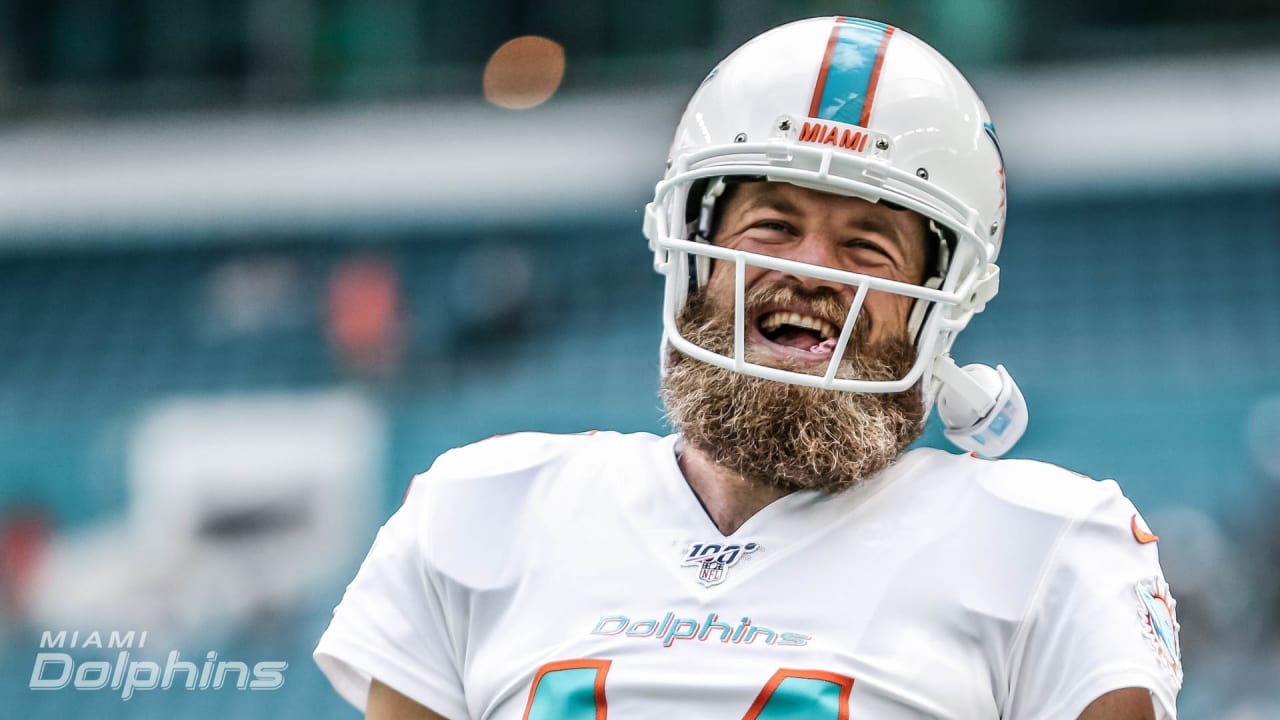 The most unlikely hero for a most unlikely champion.
It was a grueling season for the Horsemen. They teetered at .500 for most of the year, wobbling in and out of playoff contention, in what was easily one of the worst seasons in franchise history. They would average 101.87% of league average, surpassing only the 2012 and 2013 seasons (100.42% and 99.35%) – the only two seasons the Horsemen didn't successfully reach the playoffs. Similarly, their 7-6 record and 54% win percentage was better than only those two years – and marginally so.
Ryan Fitzpatrick — 1st Ballot Hall of Famer. pic.twitter.com/abfXV73EIF

— Blake (@BlakeDeeee) December 29, 2019

Closet Hillbilly was actively cheering for the Horsemen to persevere their first couple rounds of tests – they perceived them as the team they would most likely be able to defeat if they were to reach the championship (they would get manhandled in the semifinals and taken even harder in the 3rd place game). 3rd and Unpredictable had similar sentiments – of course they'd rather meet a borderline playoff team than the #2 seed, the 5th highest scoring team in league history, a team anchored by one of the greatest running back seasons of all time… plus a healthy Ezekiel Elliott. But, maybe, just maybe… there was more to this 2019 Electric Horsemen squad than met the eye. Maybe the pieces were all there waiting to launch… waiting for the greatest postseason run of all time.
In the words of the great Rockets coach, Rudy T: "Never underestimate the heart of a champion."
The Horsemen would score the 3rd most points in week 14 history (134.1) – blasting through a hapless Straight Laced. Would they be intimidated by Strictly Southern? Nah. They would score the most points by a playoff team in week 15 history (161). Then they would score the 2nd most points in a week 16 in league history (149.6) – second only to the 169.3 they would put up in the 2018 3rd place game. They would be high point among the 6 playoff teams – in each round.
Ryan Fitzpatrick: Bye week? You don't want that. pic.twitter.com/CdlJp77vQ2

— Robert Whorry (7-9) (@Mharr__) December 29, 2019

Then, as an underdog, they would deal out the biggest blowout in championship history… to a Dainty North rival… reclaiming the Waylon Hepburn trophy.
Mike Boone was not the league winner he was touted to be – DeAndre Washington, a player that was a free agent before week 15, proved the more valuable waiver claim. The collapse of Chris Carson as prophesied when his figurine and Rashaad Penny's figurine showed up in pieces would come to fruition in the championship week – Penny was already on IR, Carson was waiting his turn. Perhaps 3rd and Unpredictable shouldn't have left their DeAndre Hopkins figurine buried in the flower bed so long… he seemed to be running through mud by the time week 16 came around.
Julio's playoff form was Julio from years ago. Michael Thomas made it clear that he was the future of the Horsemen – and, ironically, wouldn't even have been a Horseman if 3rd and Unpredictable hadn't tried to scam Straight Laced for a 1st round pick swap Deshaun Watson trade making them unable to keep all of their top 5s. Todd Gurley would score touchdowns again.
Ryan Fitzpatrick would score the second most points by a quarterback in franchise history – outscoring the most feared player in fantasy football, Lamar Jackson.
And, in leading the Horsemen to their fourth championship in five years – he would become a legend.
1 Reply to "Fitzmagical playoff run brings championship back home to Horsemen"
March 31, 2020 (6:38 am)

Hey there 🙂

Your wordpress site is very sleek – hope you don't mind me asking
what theme you're using? (and don't mind if I steal it? :P)

I just launched my site –also built in wordpress like yours– but the theme slows (!) the site down quite a
bit.

In case you have a minute, you can find it by searching for "royal cbd"
on Google (would appreciate any feedback) – it's still in the works.

Keep up the good work– and hope you all take care of
yourself during the coronavirus scare!
---